Welcome!
Edit
Welcome to AdventureCraft wiki! The place for all of your AdventureCraft needs!
About AdventureCraft
Edit
AdventureCraft is a stand alone mod to the sandbox construction game, Minecraft. It is designed to let players create adventure maps for other players. There are plenty of features such as: musical scripts, trigger blocks and non-player characters (NPCs). When playing an adventure map, the player is not allowed to create or destroy blocks, but is able to fight hostile mobs, gather keys to doors and use weapons like shields and guns. The player can turn a flatgrass map into a huge Mayan Temple by going into debug mode or control the weather using a Weather Block. AdventureCraft is currently available for download, but is no longer being updated.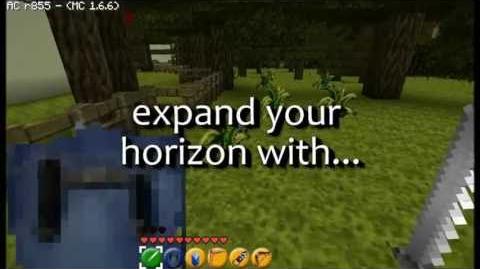 Features of AdventureCraft
Edit
Explanation of the various features used in AdventureCraft.
Gamemodes
Debug Mode (link not available yet)
Adventure Mode (link not available yet)
In-game things
Blocks (Coming Late 2016 Early 2017?)
Items (Coming Late 2016 Early 2017?)
Mobs (Coming Late 2016 Early 2017?)
Download it today! Plus other links
Download Scripts (Coming soon...)
Adventurecraft Guides
Ad blocker interference detected!
Wikia is a free-to-use site that makes money from advertising. We have a modified experience for viewers using ad blockers

Wikia is not accessible if you've made further modifications. Remove the custom ad blocker rule(s) and the page will load as expected.